CUTTER Systems was founded in 2008. At present it has almost 100 employees and has implemented more than 150 projects.
References
Our happy customers

Over 50 % of clients have continued to use our services for more than 5 years
92% of our clients would recommend our services
The best testimony of the quality of our work and the level of our services are the names of our clients themselves, as well as the fact that most of them have decided to collaborate with us over the long term.
We have delivered products with a number of our own innovative ideas, uncommon solutions according to the most ambitious requirements with ISM, ARFID, RFID, GSM, GPS, Wi-Fi, Bluetooth and other technologies to the following companies:
HARSH Mining
AutoCont
Incoma GfK
Meopta
OKD
The University Hospital Brno
Dz Dražice
Veolia
The Government of the Czech Republic
Micom CS
URC Systems
ZAM-SERVIS
MEDKONSULT
Safiral
ZH instruments
NEOTEC
N-ROTE MECHANICAL
Elektrizace železnic Praha

Hospital Jihlava
Vocational Grammar School and Primary School Prostějov
Slavonic Grammar School, Olomouc
Olomouc Secondary Technical School
TRIVIS - Prostějov Secondary Public School
Prostějov Elementary School
Plumov Children's Home and School Canteen
JW Prostějov Grammar School
Šumperk Secondary Technical School
Sokolov Private Business Academy
Prostějov Secondary Vocational Building School
Prague Secondary School of Electronics and Mechanical Engineering
Olomouc Secondary School of Logistics and Chemistry
Havířov Secondary School
Prostějov Švehlova Secondary School

DZ Dražice
Control units of heating devices
The Dražice cooperative plant is one of the biggest producers of water heaters in the Czech Republic, well-known all over Europe. The plant exports its products to almost twenty countries all around the world.
For DZ Dražice, we develop, produce and deliver control units with wireless control over a mobile application.

Clients are thus able to remotely control the temperature, pressure and other parameters of furnaces and heating devices.
Bluetooth technology solution
Control units are controlled by microprocessors.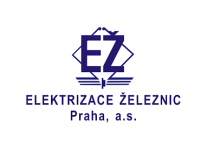 Elektrizace železnic
Special control and check systems
Elektrizace železnic Praha a. s. (Railway Electrification Prague) is a public limited company with its registered office in Prague. The company develops, produces and assembles devices to supply railway, tram and trolleybus transport systems with electric power.
For Elektrizace železnic we develop, produce and supply control units for railway, tram and trolleybus transport.
We deliver microprocessor control systems.
Remotely controlled railroad switch systems.  
We design microprocessor control systems for rail vehicles.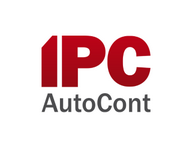 AutoCont IPC
Machinery and product tracking
AutoCont IPC is a Czech company which has been producing and delivering industrial PC technology and special IT systems for over 26 years. The company primarily focuses on panel computers, embedded systems, industrial automation, medical technology and products for chemical and food industries.
AutoCont IPS is a long-term buyer of our technologies based on active RFID. We consult and create solutions for other clients together with experts from AutoCont IPC, thus enabling us to have a strong team of specialists.
We develop and supply Active RFID technologies to track products and machinery.
Consulting services mainly in the area of special hardware.
Management systems based on GMS, ISM and Bluetooth wireless technologies.

GfK Czech
Tracking of buyers' movement using ARFID
Incoma GfK is a leading provider of comprehensive services in the area of market research, marketing analyses, including consulting and counselling services for clients in the fields of industry, business, media, including service providers from private and public spheres.
Incoma GfK uses and buys our systems for tracking buyers' movement using active RFID.
We develop, produce and deliver movement-tracking systems (ARFID).
We deliver online movement-tracking applications.
An analytic module enables the creation of advanced analyses.

VEOLIA
Electronic reading of water consumption
VEOLIA is a leading supplier of services on the Czech water management market. The company provides production and distribution of drinking water and sewage treatment.
We have developed a special Server-side and mobile applications for electronic reading of water consumption for VEOLIA.
Server platform for collecting data.
Mobile application for reading water consumption.

Parlament České republiky
Software for voting machines
Software for voting machines
The Chamber of Deputies (lower house of the Czech Parliament) is a legislative body of the Czech Republic. It makes a crucial contribution to adopting laws and regulations.
We have developed software for voting machines for the Chamber of Deputies of the Parliament of the Czech Republic. We have adjusted, refined and tested hardware, firmware and software of the machines.
Special software development.
Hardware, firmware and software refinement.